CHS Staff In Memory
2012
Charles L. Hastings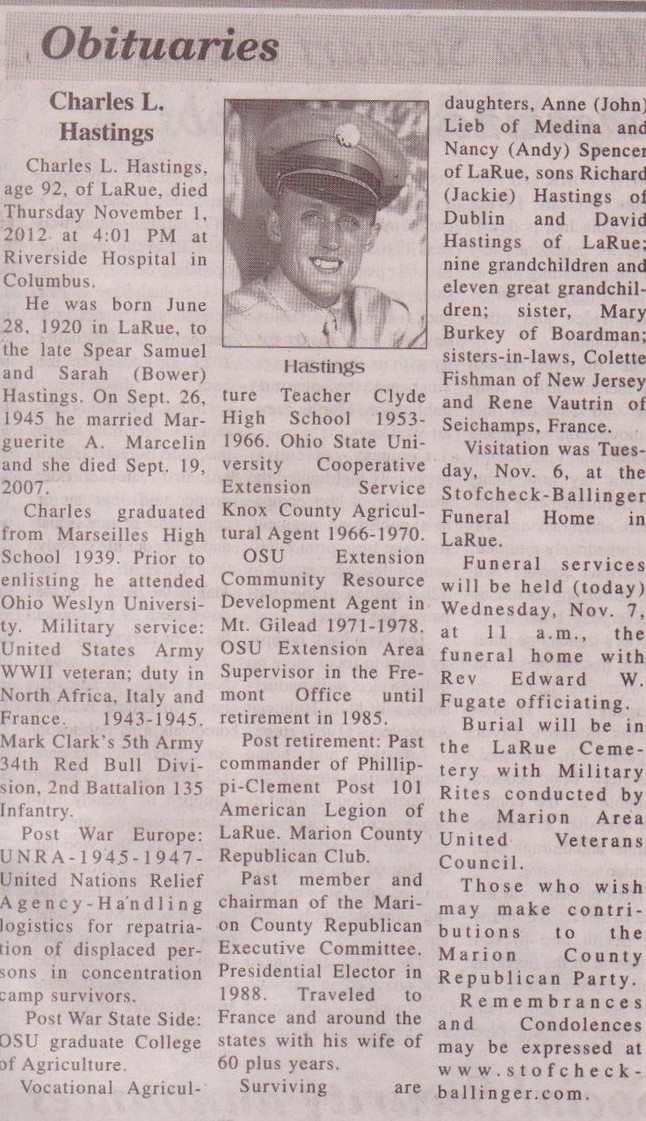 ---
2011
Joseph C. Chidley
Joseph Chidley III Obituary
CLYDE: Joseph Chidley, III, 85 of Clyde, died unexpectedly on Tuesday, June 28, 2011 at T.J. Samson Community Hospital, Glasgow, KY.
Mr. Chidley was born in Cleveland, Ohio on April 16, 1926 to the now deceased Joseph Earl and Florence Louise (Fairfield) Chidley. He graduated from Euclid High School in 1944 and Kent State University in 1950. He also served in the US Navy during WWII.
On May 4, 1951, he married the former Marian "Davey" Davis and she survives in Clyde, the had celebrated their sixtieth wedding anniversary in Millersburg, Ohio, the town they were married; three daughters, Carole Chidley, Edgefield, SC, Sue Chidley, West Lafayette, Ohio, Charlotte (Kit D.) Kuss, Valparaiso, Fla; two grandchildren, Kristopher (Danyelle) Kuss and Kelsey (Austin) Noll also survive; along with his brother, Ralph (Margaret) Chidley, Old Saybrook, Conn; and a nephew, Brian Childey.
He was preceded in death by a nephew, Derek Chidley.
Mr. Childey was a member of the First United Methodist Church, where he served as choir director for 38 years, The Bell Choir director for seven years; a member of the North Coast Band and Big Band; director of the former Voices of Whirlpool; member of the Singin' Swingin' Saxes, former member of the Board of Education of Clyde-Green Springs Schools; volunteered at Hayes Museum and the Memorial Hospital.
For many years, Mr. Chidley was th choir director at Clyde High School, retiring in 1979. He also had worked at banks in the area.
Visitation will be on Friday, July 1, 2011 from 3-7:00 p.m. at the Mitchell-Auxter Funeral Home, 218 South Main St., Clyde, Ohio. The funeral will be on Saturday, July 2, 2011 at 10:30 a.m. at the First United Methodist Church, Clyde with the Rev. Ray Kovach officiating. Burial will be in McPherson Cemetery.
Memorials may be made to the First United Methodist Church or to the Donor's Choice.
Published in the The News-Messenger on June 30, 2011
Note: Mrs. Chidley died on September 4, 2012.
---
Ted Geiger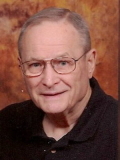 NORWALK: Ted Geiger, 80, of Norwalk, Ohio died Friday, November 18, 2011 in Bellevue Hospital, Bellevue, Ohio.
He was born February 15, 1931 in Cambridge, Ohio to the late Thurlen E. and Thelma F. (Bates) Geiger and came to the Norwalk area 8 years ago from Clyde, Ohio. He was a graduate of Cambridge High School, where he excelled in football, baseball, and basketball. He was a veteran of the U S Air Force from 1951 - 1954 serving during the Korean War. After the service he attended and graduated from Muskingum College.
He did graduate work at Kansas State, Toledo, BGSU, and Valley College, California. Ted began his teaching and coaching career at Margaretta High School in 1958. He worked several summers at the Bellevue City Recreation Department. He also taught science at Clyde Green Springs from 1962 until his retirement in 1988. During that time he was head coach for football and wrestling, and also coached basketball and track. Later in his teaching career he returned to coaching as an assistant in the Clyde High School volleyball program. He enjoyed reading, walking, attending sporting events, and spending time with his family.
He is survived by his wife whom he married October 20, 1950, Mary Ann (Polly) Rausch Geiger of Norwalk, Ohio; by his son, Ted T. Geiger of Norwalk, Ohio; by his daughters, Polly Daughtery of Sheffield Lake, Ohio, and LeeAnn and (Scott) Wetzel, of Norwalk, Ohio; by his grandsons, Ryan and Kevin Daugherty and Adam and Andrew Wetzel. He is also survived by his sister, Sandy Geiger Stivison of Cambridge, Ohio; and by his sister in law, Virginia Geiger of Cambridge, Ohio.
Ted was preceded in death by his parents, grandparents; by his sisters, Judith, Carol and Clara Ann; and by his brothers, Terry and Ralph.
Memorials may be made to St. Peter Lutheran Church Scattering Garden, or to Habitat for Humanity. Walker Funeral Home, 98 West Main St. Norwalk, Ohio is in charge of arrangements.
Published in the News-Messenger on November 21, 2011.
---